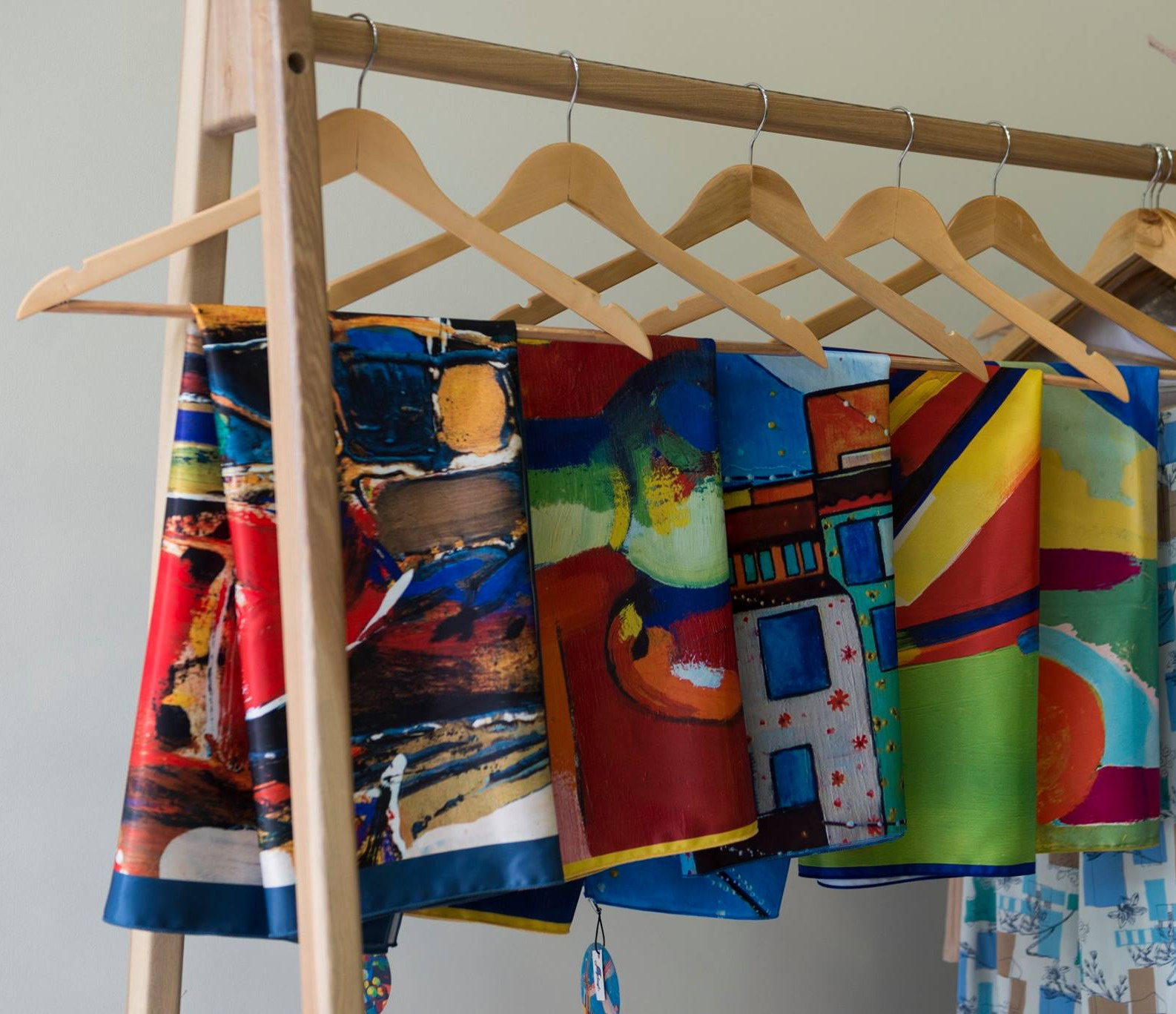 Founded in 2016 in Armenia Artuyt already has its significant place in the world of fashion. You can describe Artuyt in just 3 words: artwork, quality and fashion.
First of all, Artuyt tries to connect people with the art and culture of Armenia. Each of Artuyt scarves comes with a unique illustration, that is based on an Armenian artwork from the medieval times to modern abstractionism. You can find scarves of all color palettes by various artists: Parajanov, Minas Avetisyan, Aram Isabekyan, etc. Besides its artistic philosophy, Artuyt features an exceptional quality. Their silk scarf series is made of 100% high-quality silk and is produced in Italy by the Moschino brand supplier. Artuyt keeps up with the recent developments of the fashion world and takes part in various fashion projects such as Milan Fashion weeks. 
Artuyt means skylark in Armenian. The founder of Artuyt scarves Areveik Arakelyan says: "In Armenia the skylark (artuyt) symbolizes the start of the spring, the rebirth of nature. In this context the name "Artuyt" stands for something new. Besides, "Artuyt" includes the word "art" that represents a clear connection of the brand with art. 
And indeed, just like this little bird floats in the air and touches our souls with its marvelous songs, the bright colors of Artuyt scarves take us to the world of art. Artuyt scarves brighten up, firstly our appearance and then our self-awareness.