A spa bath for the silver piece of yours and a bottle of the finest wine for yourself…
Here you are! What a beauty! The reflection of perfection with such an exquisite taste for jewelry. Do you know what the finest line between the perfect image of the lady and a breakdown is? It is the stress. The stress that tarnishes that fragile soul.
And that silver piece you always wear… your perfect complement, the only thing that witnessed the breakdowns of the strongest soul. It does have enough reasons to stress out and … tarnish. You, as a true lady, should take care of that tiny piece of yours.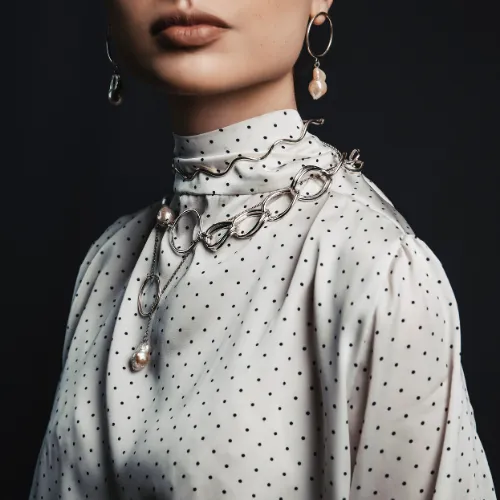 Take them off when taking a shower: water is kind but not the gel or shampoo you use.

Privacy, please! No matter how sociable they are, at the end of the day, they love being alone. Keep them in separate bags.

They do love being polished but make sure you use special silver cloths or microfiber cloths otherwise you will scratch their beautiful bodies.

They do love taking a shower. The simple soap with simple water will do the job.

Keep them away from dust and sunlight. They do not need vitamin D.

Wear them! They do love being with you. The chemicals from your skin are great for your piece.

When it did get tarnished, that piece of yours does need a spa bath to get rid of stress. You need a sheet of aluminum foil and a large bowl. The shiny side should be up in the bowl. Put your piece on the sheet, and give it a shower of boiling water and rain it with a few tablespoons of baking soda. When the stress aka tarnish yields, wash it with some soapy water and dry it with some soft cloth.
Take good care of it as, at the end of the day, it is the only thing that will be by your side no matter what...