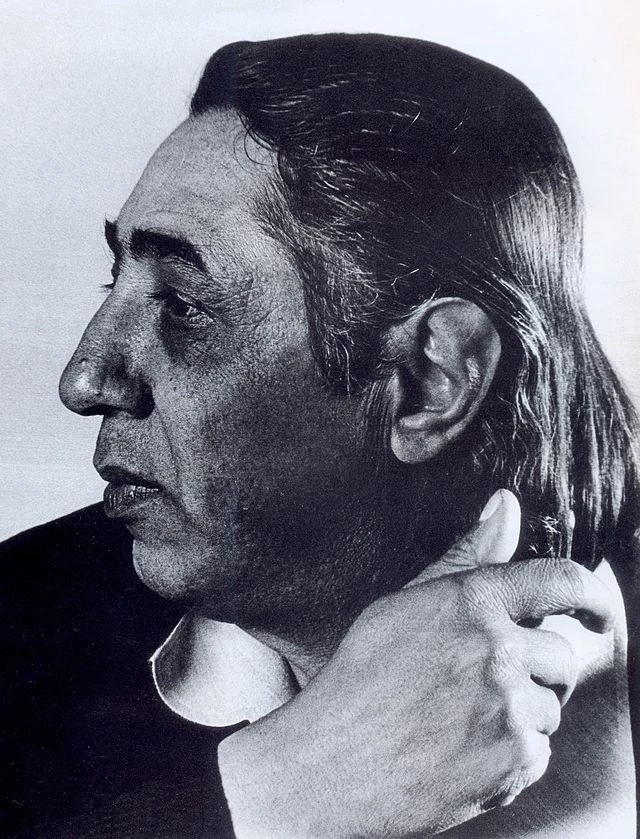 Vruir Galstian is one of the most prominent painters of modern Armenian art. He was born in 1924 in Yerevan. 

Martiros Saryan and Yervand Kochar played a major role in Vruir Galstian's art. 

Vruir Galstian's painting requires long-term thinking for entering his complex world. It is characteristic to the artist to create externally static, yet internally a dynamic and compact world, that is why his monumental canvases are full of a dynamic context, may seem illogical, but, anyhow, powerful energy, harmony and logic are concentrated right in their counteraction. 

In his creations, Vruir achieves cubism and fauvism- form and color synthesis. Such a combination is extremely rare. It is difficult to say which color is most closely related to Vruir as the whole pallet of colors obeys him.  The nuances do not usually attract him. Looking at his paintings one remembers Van Gog's words: "It is impossible to give both nuances and colors ․․․ You have to choose one of them, which I am going to do. I, most likely, shall prefer colors". 

Vruir Galstian died in Yerevan in 1996.